WHY CHOOSE WAC SOLUTION PARTNERS
WAC Solution Partners provides business management solutions to small and mid-sized distributors, manufacturers, retail, service and computer technology companies. We provide business management solutions that leverage modern technologies so your business has the tools it needs to keep up with the ever increasing pace of business. Our team includes industry experts who understand every business is unique, and they have the tools to ensure our solutions meet your unique requirements.
OUR OBJECTIVE
We partner with you to understand your unique requirements, then provide innovative and cost-effective solutions to manage your business. We focus on providing solutions that help you manage your business today and will grow with your business into the future.
OUR VALUE
Our value starts during the discovery process. We interview key stakeholders and identify business challenges and opportunities to make your business more efficient. Our team brings their experience to bear to provide a blue print for how your business can benefit and move forward with a modern cloud ERP solution.
OUR COMMITMENT
We define success as helping you achieve your business goals. We are committed to helping your business realize continuous improvement, providing innovative tools that increase efficiency, and providing the reporting and business insights needed to make better business decisions. We stand behind our solutions and are committed to providing the support needed to ensure up time and business continuity.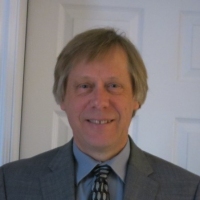 Gary Jensen
Partner, WAC Utah
As a partner in WAC Solution Partners, Gary has led the Utah's office of experienced staff for over 15 years. With his CPA background (inactive) and his years as a software consultant, he has spent his entire career helping small and mid-sized businesses use technology to grow and stay competitive in the ever-changing markets. Gary has helped many businesses switch from their legacy system or upgrade to Acumatica, a modern Cloud ERP solution. He sees Acumatica as a great SMB platform on which businesses can build on for years to come.
Gary specializes in the distribution industry and brings out-of-the-box thinking to each project. He excels at questioning the current processes, finding the gaps in efficiency, and helping clients create an environment that works for the business as a whole.
"Working with Gary is like having a best friend who just happens to know how to fix what's wrong with my business." - Donna K.
"I have known and worked with Gary since the early 90's. I can personally vouch for his business professionalism and competence. Gary possesses the dedication and abilities to successfully guide and coach his clients with their business needs." Mike Davidson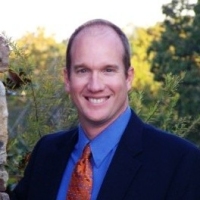 Michael Pruet, CPA
Partner, WAC Southeast
Michael started the Alabama office over a decade ago. As a CPA, and with his 20+ years' experience in manufacturing, accounting software, utilities, healthcare, and the banking industry, he brings a wealth of knowledge to help businesses use modern tech and tools to resolve their issues, automate their systems, and grow their business.
Michael's greatest strength lies in his ability to quickly assess your accounting department's operations, and recommend steps to fix what's broken and double-down on what's working. He's seen it all. There's no judgment when he finds issues - just solutions. His no-b.s. approach makes him very popular with the c-suite.
"At WAC Solution Partners, our main focus is on our customers. We take ownership of their problems and resolve them as though they are our own." - Michael Pruet
Michael graduated for Auburn University with a B.S. in Business Administration with a concentration in Accounting. He has done it all, from being a staff accountant of a fortune 500 manufacturing business to Controller of several technology businesses, to Assistant VP of two large savings and loans firms. Michael has seen first-hand how technology can help businesses succeed.
READY TO LEARN MORE HOW WAC SOLUTION PARTNERS CAN PARTNER WITH YOU?
Contact Us Today to Learn How Acumatica Cloud ERP Can Drive Your Business.