The Best Accounting Tool for Municipal & Public Utilities
Public utilities and municipalities choose Acumatica Cloud ERP for their back-end accounting needs because of the flexibility to integrate with any utility billing system they use, consolidated and flexible reporting tools, comprehensive approval workflows and automations, built-in oversight tools, Accounts Payable (AP) tools, inventory management, project management, and more. 
Whether you manage electricity & power, water, wastewater, sewer, sanitary sewer service, natural gas, sanitation, or trash, get everything you need, in one central system, either in the office, or in the field.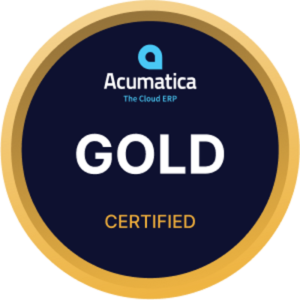 Learn how WACUtility helped North Baldwin Utilities save hours each week and eliminated human error with one seamless cloud-based, back-end accounting system.  Read the success story here.
7 Reasons Public and Municipal Utility Companies Choose Acumatica for Their Accounting / Back-end System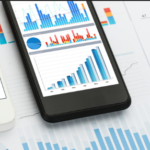 Realtime Data Whenever and Wherever
Get access to your live data no matter where you are working from – in the office or in the field, whether a mobile phone or tablet, Acumatica is a true cloud-based accounting system meaning everyone has access from anywhere, anytime, and on any device.
Flexible Integrations – Import / Export
Easily connect with your Utility Billing System or other applications such as Microsoft Excel.  Import and export the data you need – journal entries, deposits, refunds, revenue, cash flow, and more. Accounting teams love the flexibility of Acumatica ERP.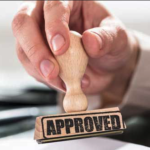 Efficient Approvals and Workflows
Built-in approvals, workflows, and automations reduce errors and speed up the time to get all the approvals needed. Easily set up automations to route approvals based on locations, service, dollar amounts, or any criteria you need.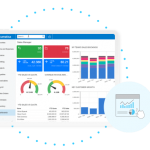 Reports & Dashboards: Data at Your Fingertips
Reporting is a breeze and will shorten your month-end process. Need monthly board reports, no problem. Consolidate multiple locations, utilities, and more in one report. Quickly pull a financial statement and drill-down into everything related to it. Get the robust reporting you need.
AP Automation
Your AP team will save time and become more efficient with automated processes. Incoming documents such as invoices can be read, keyed, and matched automatically. Make your AP team a fine-tuned machine.
Inventory Management
Manage all your inventory, even from different warehouses all in one system. Know what you have so you can service your customers quickly. No one wants to be without heat, power, or water.
Construction Management
Construction project management tools for all your new utility build-outs. Track costs, time, approvals, budgets, actuals, and more in one central location. Management at your fingertips for growing utility companies.
Download the WACUtility datasheet to read more about all the features and benefits for your Municipality or Public Utility business.
READY TO LEARN MORE HOW WAC SOLUTION PARTNERS CAN PARTNER WITH YOU?
Is your utility business ready for a digital transformation? If your business is using an older or legacy ERP system, like Mas 90 or other Sage products, let's talk. We have helped other utility businesses grow, save time, and increase margins. Call us and discuss how we can help take your business to the next level.