TRANSFORM YOUR BUSINESS WITH
ACUMATICA CLOUD ERP
Manage your business from anywhere at anytime with Acumatica Cloud ERP. Acumatica Cloud ERP is designed to meet the challenges of your business today – and tomorrow.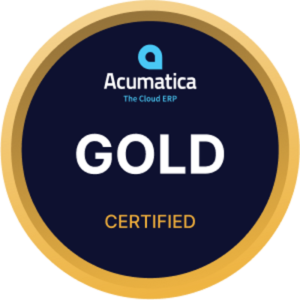 ACUMATICA CLOUD ERP
CONNECTED BUSINESS DELIVERED
Acumatica Cloud ERP ensures business continuity by providing anywhere / anytime access to business management solutions. The web-based Acumatica interface makes it easy to access business tools, customer information, and more using the browser on most any web-enabled device or with an Acumatica mobile application. What's more, because all tools are fully integrated you have access to real-time information.
ACUMATICA CLOUD ERP
CONNECTED BUSINESS DELIVERED
Distributors of every size face similar global challenges, but also have unique needs for their individual markets. Acumatica allows you to implement a highly flexible and fully-functional distribution solution at a lower total cost.
Manufacturers need to solutions to manage purchasing, production, inventory, sales, customers, and more. Acumatica Cloud ERP supports all business activities while providing flexible manufacturing planning and shop floor control processes that can adapt as you grow.

Public utilities and municipalities choose Acumatica Cloud ERP because of the flexibility to integrate with any utility billing system, consolidated and flexible reporting tools, comprehensive approval workflows and automations, built-in oversight tools, Accounts Payable (AP) tools, inventory management, project management, and more.
INDUSTRY DESIGNED SOLUTIONS
Acumatica provides industry-designed solutions so you have the tools needed to manage your business. What's more, Acumatica provides integrations to industry-leading solutions to meet even deeper requirements.
REAL-TIME INFORMATION
Acumatica is a fully integrated business management system, so all information is available in real-time so you have what you need to make better business decisions.
SCALALBLE LICENSING, SCALABLE BUSINESS
Acumatica provides a licensing model designed to support the growth of your business. With Acumatica you pay for the solutions you use, not the users who use them. 
SOLUTIONS FOR TODAY AND TOMORROW
Acumatica is built on a modern platform that includes powerful technologies such as AI solutions that simplify processes. With Acumatica, you have a solution that will support your business today and into the future. 
BUSINESS CONTINUITY
Acumatica provides access to business management tools and information at anytime and from anywhere. Whether in the office, on the road, or remote, employees always have the tools they need.
BUSINESS YOUR WAY
Acumatica makes it easy for developers to tailor business processes and tools to meet the specific requirements of your business. 
BUSINESS AUTOMATED
Acumatica provides solutions that allow you to automate processes so you can focus on what's most important – your customers. 
CROSS PLATFORM
Acumatica provides web-based solutions that run most popular browsers. With Acumatica, your team has access using most any web enabled device or using provided mobile applications.
READY TO LEARN MORE HOW WAC SOLUTION PARTNERS CAN PARTNER WITH YOU?
Contact WAC Solutions Partners Today, and a member of our team will connect with you to discuss how we can help take your business to the next level.
Serving businesses everywhere, including Alabama, Colorado, Georgia, Idaho, Louisiana, Mississippi, Utah, and Texas.