Biz-Tech WooCommerce Connector for Acumatica
Biz-Tech created a thoughtfully designed utility to easily connect your Acumatica ERP and WooCommerce, eCommerce stores. This was developed with the diverse requirements in mind that small to mid-sized businesses need.
This connector is a flexible, configurable and customizable tool for B2C eCommerce businesses.
Biz-Tech WooCommerce Connector Key Features
Biz-Tech WooCommerce Connector is an integration link for two platforms – WooCommerce's e-commerce system and Acumatica Cloud ERP. The connector supplies all the tools a business needs to improve its order processing strategy, to simplify inventory management, pricing, payment, and streamline its logistics processes.
Bilateral synchronization makes it possible to manage orders in Acumatica and mark them fulfilled in the WooCommerce system automatically. Using this connector allows better time management and facilitates the connection between the platforms. The connector also streamlines the process of handling the payment information.
Simplify data flow

Streamline discounts

Automate compliance with taxes

Reduces order processing costs

Improves the customer experience

Eliminate errors & manual data entry

Efficiently handle returns
Biz-Tech WooCommerce Connector is an essential business productivity tool you need to grow your business, to boost your results and to help you save time and money․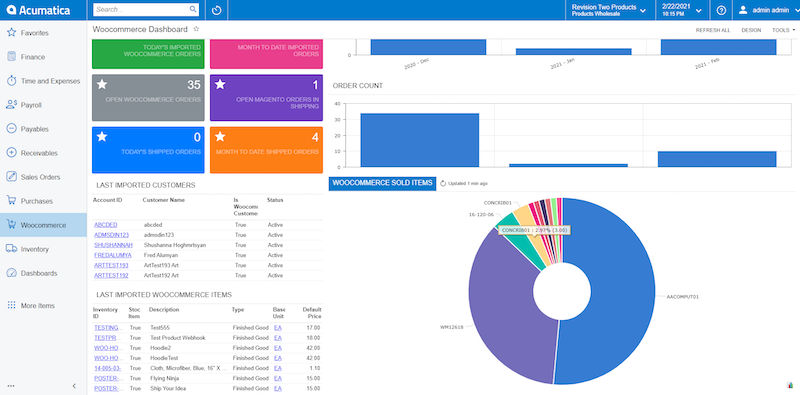 READY TO LEARN MORE HOW WAC SOLUTION PARTNERS CAN PARTNER WITH YOU?
Contact WAC Solutions Partners Today, and a member of our team will connect with you to discuss how we can help take your business to the next level.