Integrate and Streamline Your Consulting Engineering Solutions
Consulting Engineering firms have their pick from a long list of software tools when working on projects for clients. While there are many tools to choose from, using these solutions in a vacuum often creates inefficiencies, duplication of data entry, and lost productivity.
While these tools often claim they integrate with critical business management solutions, their integrations are often incomplete – only integrating some of the many critical data points your business needs.
How CADTALK Can Help
There's no need to hire software developers to build the costly 'last mile of integration' between your solutions. CADTALK provides flexible and intelligent integrations between your CAD (Computer Added Design), PDM (Product Data Management) and PLM (Product Lifecycle Management) tools and your ERP/manufacturing management solutions.
Tired of jumping between systems to enter, or worse, re-enter details like:
Production Sequencing

Production Planning

Tooling

Vendors

Costing
Check out CADTALK today and find out how you can streamline your manufacturing operations.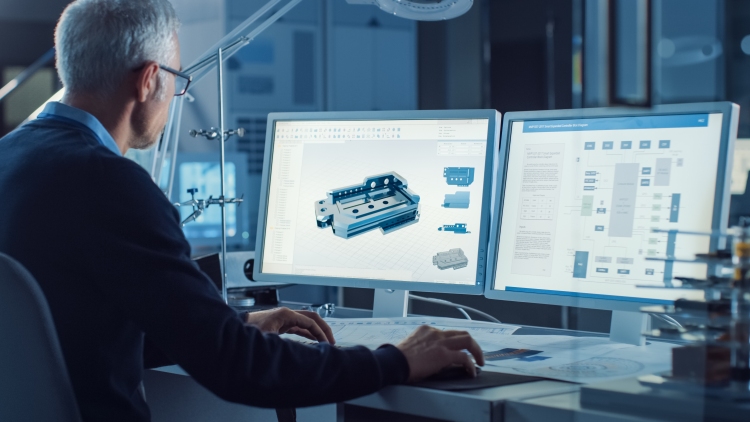 Hear What Manufacturers Say About
CADTALK for Acumatica
CADTALK has been an irreplaceable tool in helping us handle a significant increase in the amount of bill of materials data we've been required to process over the last several years.
We're getting things to the shop floor 70% faster and everyone is happy with that!
5 Reasons to Choose CADTALK for Acumatica
Completely Off-The-Shelf – No Custom Development Required
Market-Leading Intelligent Integration and Automation
Plus, CADTALK is the Price Performance Leader
Learn More About CAD, PDM, and PLM Solutions for Manufacturing Engineering
There is no shortage of software tools and business management solutions for Consulting Engineering firms. The question is, which integrate with critical business management solutions?
Check out this whitepaper which explores leading CAD (Computer Added Design), PDM (Product Data Management) and PLM (Product Lifecycle Management) solutions and recommends integration strategies to ensure productivity and efficiency.
READY TO LEARN MORE HOW WAC SOLUTION PARTNERS CAN PARTNER WITH YOU?
Contact WAC Solutions Partners Today, and a member of our team will connect with you to discuss how we can help take your business to the next level.