WHO WE ARE
WAC Solution Partners provides small and medium-sized companies with business management solutions that drive growth.  Your accounting solution matters, but WHO you partner with matters more.
With over 40 years of accounting and software experience, we are proven experts in comprehensive ERP solutions and back-end accounting systems that integrate easily with what you need.  We specialize in manufacturing, distribution,  public utilities, and municipalities.
No matter your business, we take a hands-on approach, looking at your business holistically, give you the functionality you need, and guide you to better processes, increasing efficiency and your bottom line.
WE GET YOU, AND WE GET ACCOUNTING.
"I loved how personable and personal they [WAC Solution Partners] made the experience.  They completely tailored our experience to us."

LeeAnn McKenzie May
CPA – North Baldwin Utilities
WHY CHOOSE WAC SOLUTION PARTNERS
We focus on you, your unique business requirements, and helping your business grow with technology.  We are all in with you, striving for long-term success and providing the tools to get there, like real-time insights to make quick, easy, and the best decisions for your business.
To get you to this place, we have a guideline we have developed to ensure a successful project.
1. Discover
Get the lay of the land, learn your priorities and your processes.
2. Assemble
Pull recommendations together, create your implementation blueprint.
3. Deploy
Set up your software, configure it to your specific needs. Test and tweak.
4. Educate
Train your users how to do their daily tasks with ease. Provide resources specific to your installation.
5. Iterate
We are committed to you and your system. Keeping you up-to-date on releases, new features and functions, and check in with you every quarter to make sure the system is serving your needs as you grow.
OUR LEADERSHIP TEAM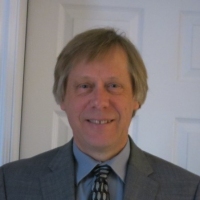 Gary Jensen
Partner, WAC Utah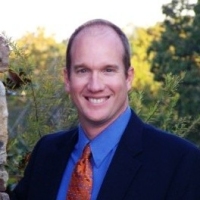 Michael Pruet, CPA
Partner, WAC Southeast
HOW WE GOT HERE
Both Gary and Michael started out in the world of accounting.  As CPA's, a controller of a large real estate firm and VP of a large savings and loan institution, they both come from backgrounds where they understand businesses and through a financial lens.
During Gary and Michael's accounting careers, they saw the industry evolve through the standardized use of personal computers and financial software programs. They knew this change was going to be a game-changer in the financial industry and they embraced it wholeheartedly. Their new passion started them on the path to where they are now, and they have joined forces to bring the best cloud ERP solution to businesses like yours.
HOW WE ARE DIFFERENT
We pride ourselves on not being a stuff-shirt, "our way or the highway" consulting team. When you decide to partner with WAC Solution Partners, you will quickly come to appreciate how you are adding real people to your core team of trusted advisors.
You'll experience a sharp, energetic, down-to-earth and reasonable partnership. Yet, if we're calling, you can bet there's an important conversation to be had.
"Our project with WAC has been good. It is never easy, but we couldn't have done it without them. Specifically, our controller talked about how if it hadn't been for WAC to help us through it, she would have been lost. She interviewed people who had gone through the process, so we didn't go into the project blind. But even with that prep it is a hard thing. We feel like WAC made the difference between success and failure."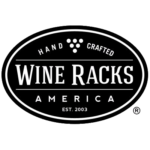 Jennifer Ogzewalla
"WAC Solution Partners were great to work with.  Not only their knowledge of Acumatica but having the accounting knowledge is invaluable.  For example, when it came to training, they could they easily show me where and explain how debits and credits worked in the new system."

LeeAnn McKenzie May
"WAC does everything in their power to help you succeed. Gary is available at any time you want to call or text him – he always makes himself available. He tries to understand the problem that you are having, thinks through it in a respectful manner, and digests what you are trying to accomplish."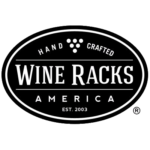 Jennifer Ogzewalla
READY TO LEARN MORE HOW WAC SOLUTION PARTNERS CAN PARTNER WITH YOU?
Contact Us Today to Learn How Acumatica Cloud ERP Can Drive Your Business.