Is your accounting team buried in paper?  Replace all those paper documents, printers, file cabinets and save money by going paperless with the help of Acumatica, the Cloud ERP designed for businesses like yours.  
Why go paperless? Besides not having to purchase reams of paper and toner, there are lots of reasons.
Download a free eBook: 16 Ways Businesses & Organizations Grow with Acumatica Cloud ERP
Find records in seconds
…And without getting papercuts.  
Historical documents are a breeze
Even the best organized paper filing systems will eat up your valuable time.  Trying to find the exact invoice or document needed without digital help is an exercise in futility. Digital systems and central data storage can easily save you hundreds or thousands of hours searching for documents.  Imagine a system available to all employees, in real-time, with instant search capabilities at their fingertips.  No longer do you have to waste time digging through mountains of files in your archives.  
Information shared across departments
Many companies complain about data silos, hindering their staff from accessing the information they need to do their jobs. Paperless systems give you the advantage of being able to search for specific records across departments.  Whether you're in accounting and looking for a warehouse order, or on the sales team searching for past customer invoices, centralized digital data can bring your processes together. Make sure your departments are enabled and have the documents they need without wasting time.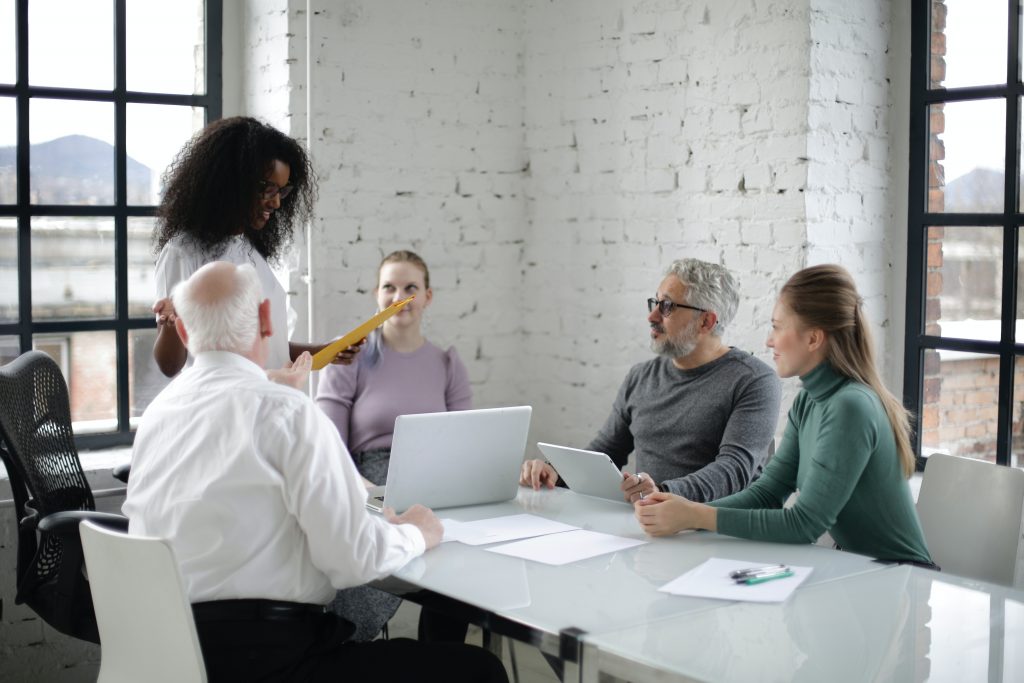 No more paper shuffling
Imagine your office without papers.  No more routing folders and shuffling paper between people and departments.  By going digital, you can automate those tasks.  Repetitive actions can be set up in workflows, meaning the system will automatically go through the steps for you, freeing up time and eliminating human errors.
Remote access to data
Long gone are the days when you must be in the office to access your information.  Now, employees can log in anytime, anywhere, and from any device.  Enabling remote work supports the whole organization, ensuring that the information you need isn't location-dependent. Salespeople, on the road or at customer sites, can have up-to-date information on their mobile device.  They can add notes, place orders, see outstanding invoices, and verify inventory right at that moment, which makes for happy customers.
Making virtual collaboration more efficient
When we all had to shift to a work from home model, was it a smooth transition for your teams?  Did they have access to work together online?  With modern ERP solutions, everything is available virtually, eliminating the barriers of working remotely.  Team members, vendors, customers and partners can access documents from any location.  Many systems allow external parties access to relevant information.  There's no reason your remote working situation has to hinder efficiency.
Welcome to Acumatica the Cloud ERP 


A modern ERP system like Acumatica is the foundation for an effective and efficient paperless office. Data and document sharing is all managed through the central system, eliminating data silos. Without an ERP system, you can work with digital documents, but the data would then still have to be retrieved and sent manually.  Look at all the ways Acumatica can help your business: 16 Ways Businesses & Organizations Grow with Acumatica Cloud ERP.
Access from anywhere: with Acumatica Cloud ERP you can access the application through a secure log-in from anywhere in the world and on any device.
Streamline your operations: manage your financials, distribution, manufacturing, retail, e-commerce, customer relationship management, project accounting and service management in one place.
Better business insight: Acumatica offers a collection of reporting and analytic resources to make your job easier. Combine data from multiple sources with Acumatica's BI tools and dashboards.
Growth friendly licensing: with Acumatica's flexible licensing plans, you don't pay by the user, you only pay for the computing power you use. So, Acumatica grows as you grow.
Flexible scalable platform: Acumatica uses the same database for Finances, Manufacturing, Distribution, CRM and more. View data at any time across your enterprise.
A modern ERP for your industry: Acumatica delivers a strong ERP solution for Distribution, Professional Services, Field Service Management, Construction and Manufacturing.
What about security?
A reasonable and frequent concern we hear is around security. Many organizations are hesitant to move their data to the cloud because they worry about hackers and breaches.  While your team will always need to employ smart data practices, they can rest assured that Acumatica takes a layered, defense-in-depth approach to protecting the confidentiality, integrity and availability of systems and data, by deploying administrative, technical and physical controls. Acumatica's security includes a multi-featured intrusion detection system that uses AI to continually monitor the Acumatica platform and related environments for suspicious activity. Your data will be well-protected.   
I want to learn more
Introducing a paperless office is easier than you would think.  With the proper partner to plan and implement your new system find the changeover easy.  Learn more