Evaluating, planning, and executing an organized ERP project helps to mitigate risks and get the most benefits. Replacing your ERP solution will determine your business's ability to stay competitive, serve your customers well, and grow with the future. Whether you're a small to mid-sized business or a multi-national corporation, following these 5 steps will ensure a successful project.
This PDF provides proven steps to success and expert tips on navigating the ERP selection and implementation process. Download this free guide for more details.
Step 1: Preliminaries
First, ask yourself why you are considering a new ERP solution. Many businesses find that the life of their ERP system is over when:
Your current system no longer can support your business needs.
Your current system is cumbersome – users complain about it and you find people using spreadsheets and other tools to get their jobs done.
You are not able to answer customer questions immediately.
You're losing business to your competition.
Your current system is unreliable, unsecure, or is costing more and more to maintain.
Once you've realized you need a new ERP solution, you will want to make sure you document your justifications and calculate your ideal return on investment (ROI).
Now, pull together a project team. You will need to choose a key stakeholder to provide the vision, own the project, assemble the team, and handle the inevitable issues that may arise during the evaluation. Be sure to select key people from multiple departments. It's important to have user input right from the beginning so they feel ownership and buy into the new solution.
Then, outline the project strategy. Decide on your statement of purpose, goals, and objectives. These will be your guideposts, and will help keep the project on track when it starts to stray. Take a close look at your current systems and processes. Whiteboard your ideal process flow from order to cash, and don't be afraid to question how you currently do things! This is the time to do it. Do not seek to replicate what you're doing now unless it makes sense for the team and your customers. This exercise will help define baseline measurements to make sure your new system results the benefits you expect.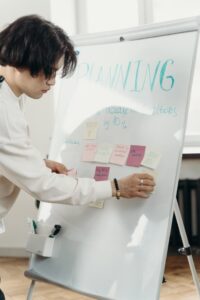 Step 2: Get Everyone on the Same Page
Make sure everyone on the project team has not only a basic understanding of what ERP solutions do, but how other departments will use them. Once everyone has this same level of understanding, you will want to start building your project requirements. We suggest these 4 categories for requirements:
Absolute requirements (must-have) 
Highly desirable capabilities (wish list) 
Not needed now, but important in the future (parking lot) 
Cool but not essential (nice to have) 
For each requirement, try and figure out how much effort it will take and add in detailed notes that you can refer back to later on. We like to put these requirements side by side in a sheet and rate them by their requirement level (1-4) and their effort level (1-5). This format gives you an easy matrix to map your ideal solution, and provides insight into what it may cost to implement.
Step 3: Choose an ERP Solution and a Partner
ERP systems have been around for a long time. Most of them have the same core financial functionality, but there are some categories to keep in mind. How does the system fit your business in terms of functionality, ease of use, and ongoing support?
The ERP solution you choose is important. But they are only half of the story. According to a recent study, the first time a company implements an ERP system their number 1 criteria is price. The second time they implement an ERP solution, their number 1 criteria is the experience of the partner. It makes logical sense – if you need open heart surgery, do you want the best surgeon in the world, or the cheapest one?
To find a list of solutions that will fit your needs, we find it helpful to leverage your personal network, ask for recommendations, and use online tools like review sites and comparisons to help build your short list. Look at as many solutions as you need to get a mix of function and form that will suit your business both now and in the future. Once you're comfortable with a list of software solutions, go in search of a partner who has expertise in your industry. It's a little tougher to find reviews of partners, but you can usually tell pretty quickly when you pick up the phone and talk to them if they know your industry. Make sure to ask lots of questions and get a complete picture of your cost for things like customizations, training, implementation consulting, etc. Make sure the partner is responsive and has references.
Step 4: Implement
An ERP implementation will be a lot of work but doesn't have to be overwhelming. It's important to follow the project plan to keep things on time and within budget. Well organized teams and plans equal a successful project outcome.
Here are some basics that most successful implementations have in common:
Take the time to work with your partner to lay out a complete and thorough plan.
Use standard tracking tools like Microsoft Project to manage the tasks and resources.
Meet weekly or even more often if necessary to monitor progress and address any issues.
Keep the project and its progress highly visible to the entire enterprise.
Get future users involved early to establish a sense of ownership in the new system.
Plan and block time to pressure-test the solution before go-live.
Take advantage of all the training offered to you. Create a library of sessions for reference.
Pay attention to change management – communicate frequently to build on the feeling of ownership company-wide and eliminate resistance to the new system.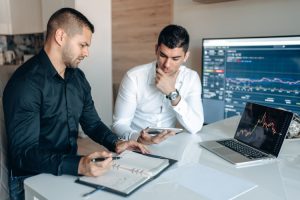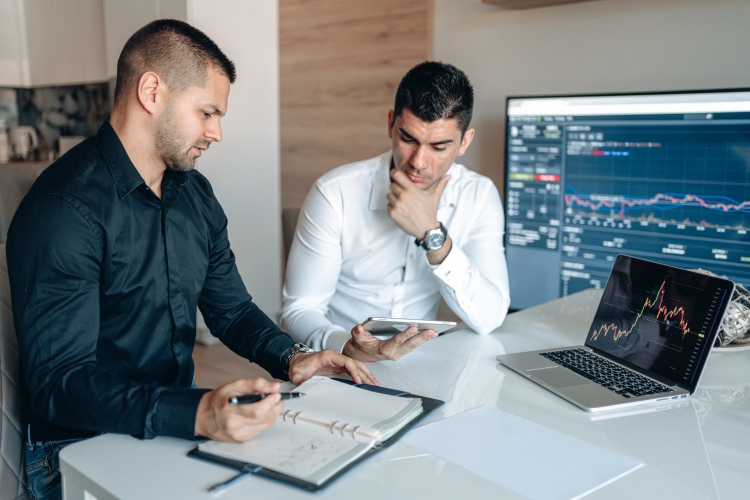 Step 5: We are Live…Now What?
Technology is emerging at a rapid pace. The best ERP solution not only meets your business needs today but is constantly evolving to meet your future needs. Make sure you work with your partner to keep up with new versions and features. Don't let your new system become a legacy system before it's time.
Stay up to date with new applications, capabilities, and releases. 
Consider advanced functionality. 
Schedule continuing education for your employees. 
We Can Help
If you're thinking about upgrading your legacy ERP solution, we can help you find the perfect fit. WAC Solution Partners provides small and medium-sized companies with business management solutions that drive growth. Your accounting solution matters, but who you partner with matters more.
We take a hands-on approach, looking at your business holistically, and guide our clients to better processes. Our team uses a boutique approach – challenging our clients to optimize how they do business.
If you're looking for an ERP solution to increase efficiency and deliver real-time insights for your business, let us help you. Contact us and let's talk ERP.